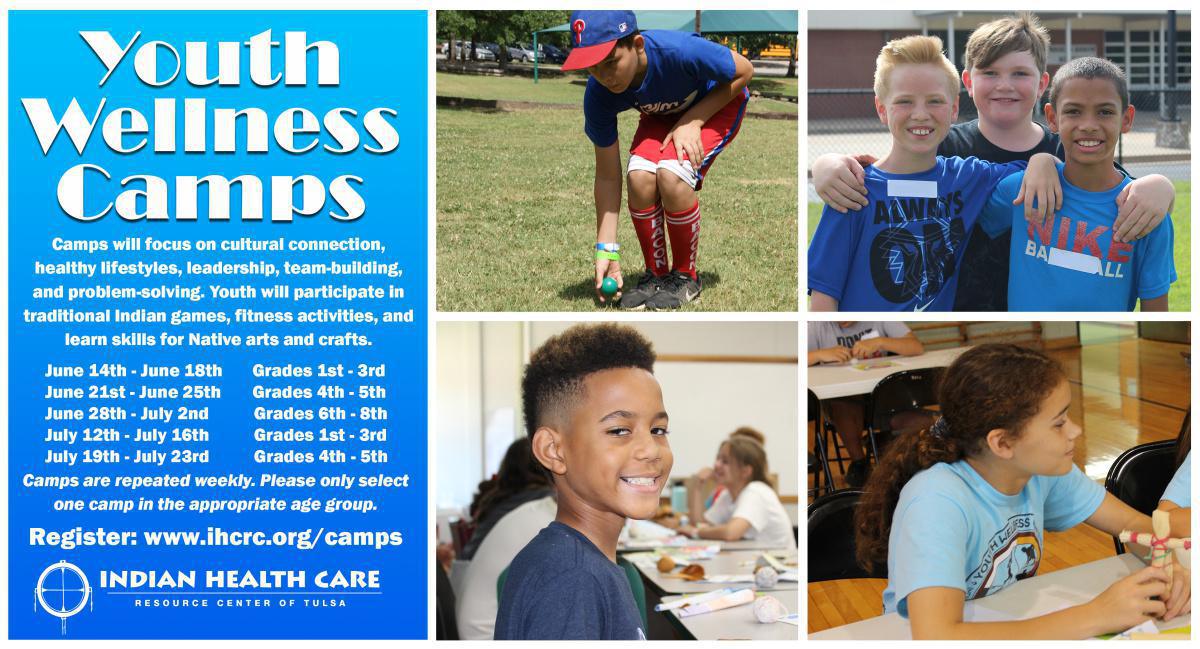 Camps will focus on cultural connection, healthy lifestyles, leadership, team-building, and problem-solving. Youth will participate in traditional Indian games, fitness activities, and learn skills for Native arts and crafts.
Campers may enroll in ONE week of camp.

Camps are Monday, Wednesday, Friday (in-person) and Tuesday and Thursday (1/2 Day Virtual).

Camp Times are 8:30 to 3:00 on in-person days and 8:30 to Noon on Virtual Days.

DUE DATE FOR APPLICATIONS IS MAY 31st FOR ALL CAMPS.

Campers may be dropped off at IHCRC on in-person days starting at 8:00 am

Snacks and lunch will be provided on in-person days.

All craft supplies will be provided.

Fridays are Field Trip Days
Application can be found at www.ihcrc.org/camp.